06-13 BMW E90 E92 3-series ABS ANTI LOCK BRAKE CONTROL MODULE CONNECTOR PLUG OEM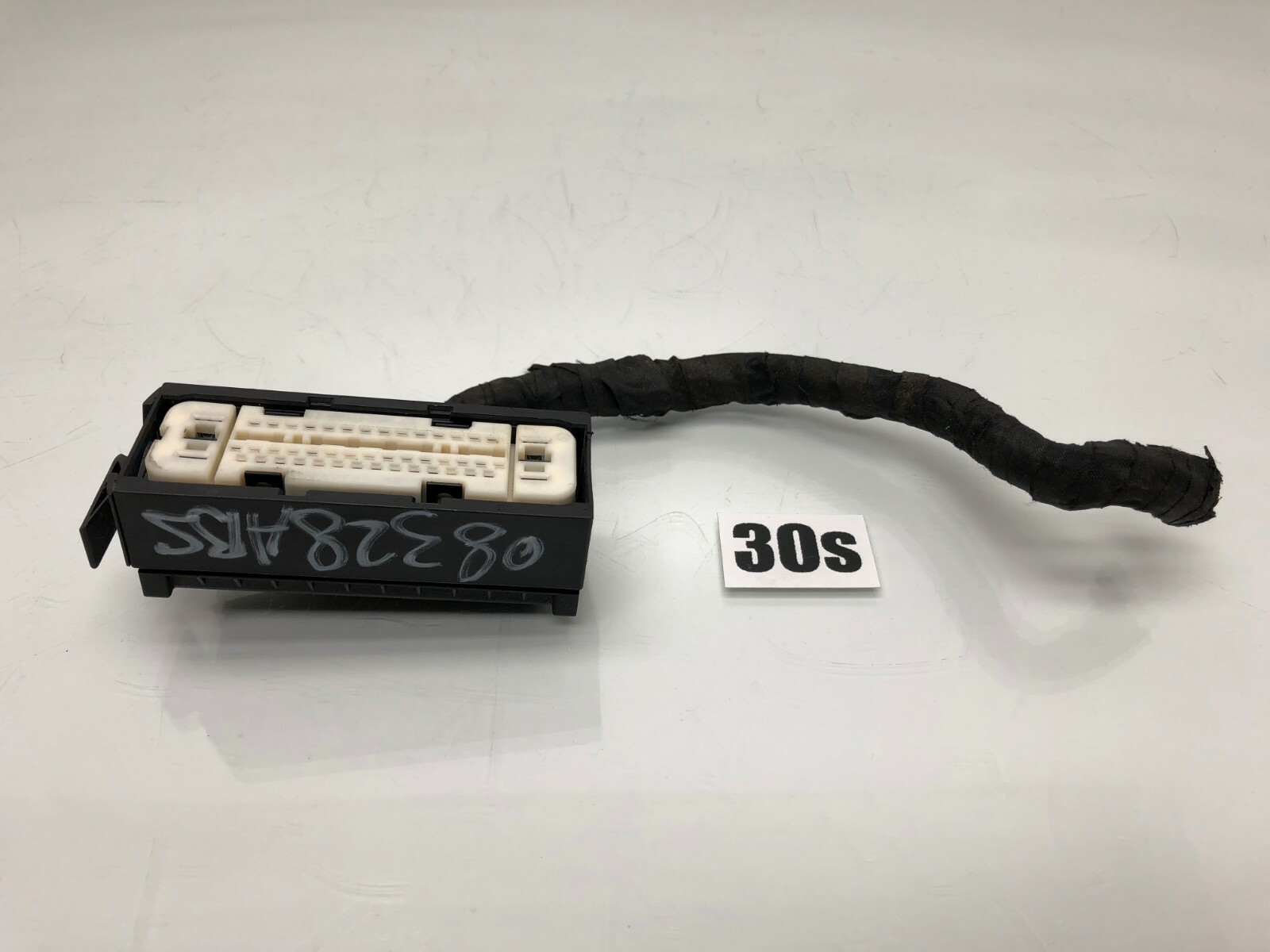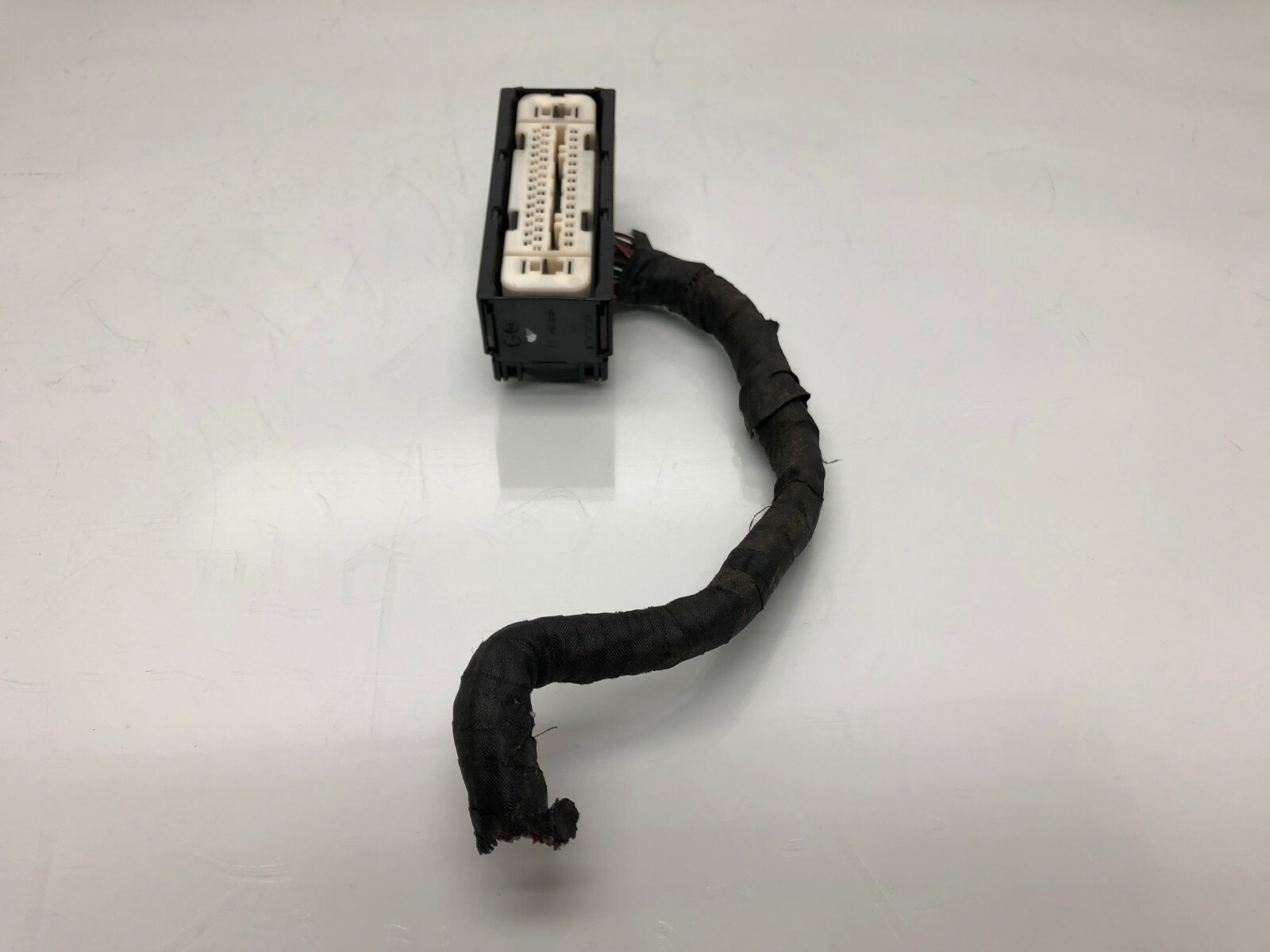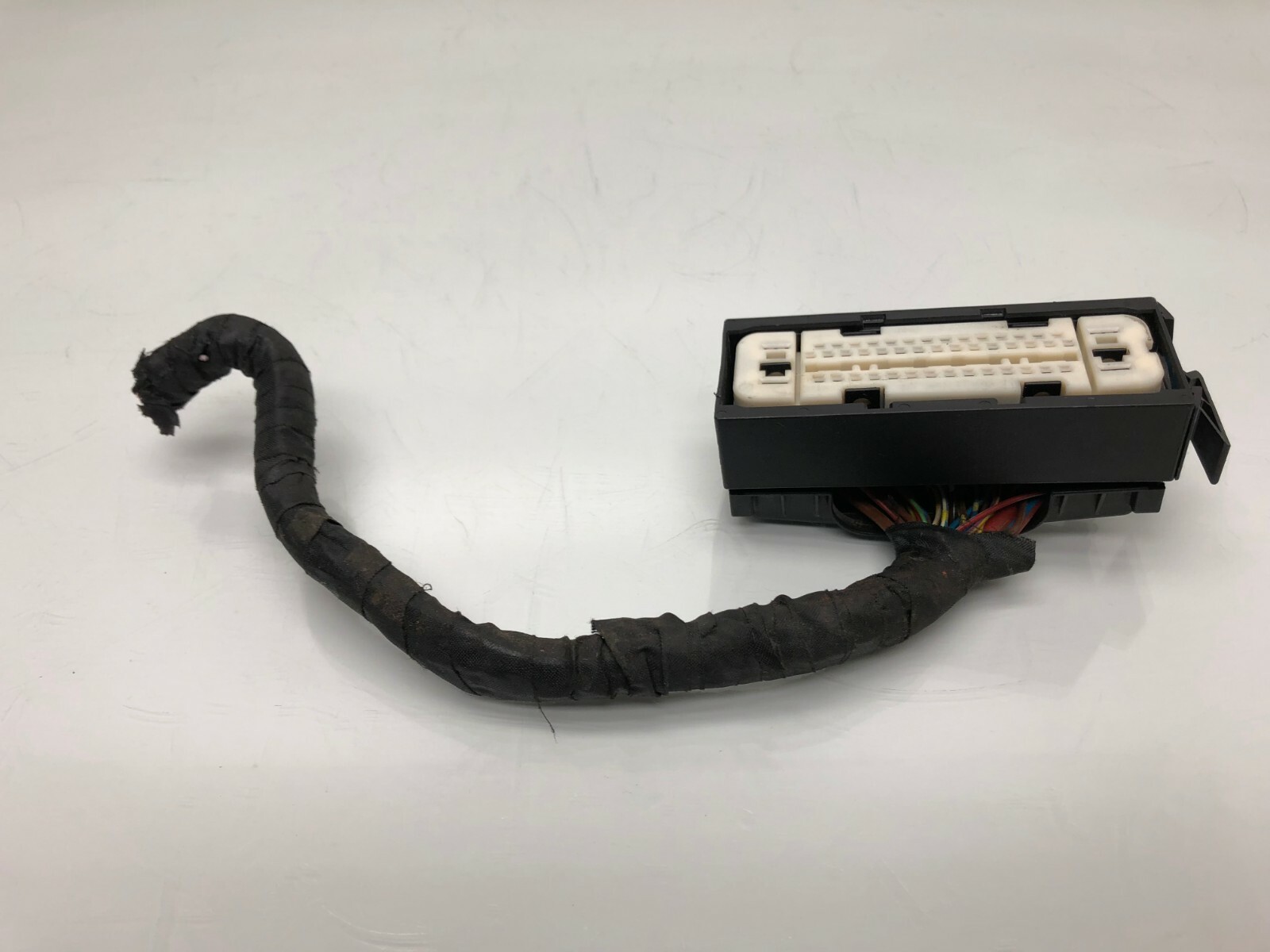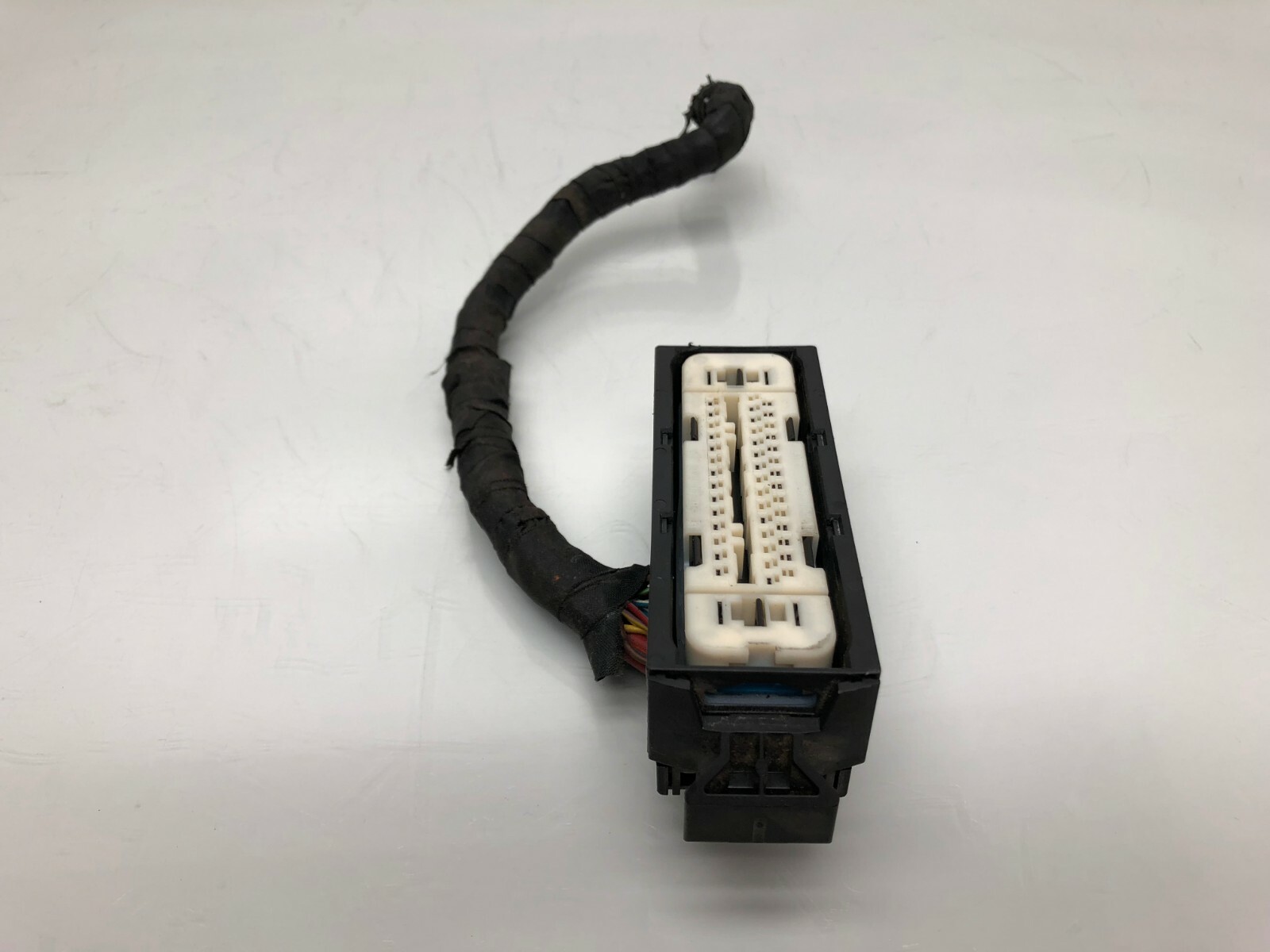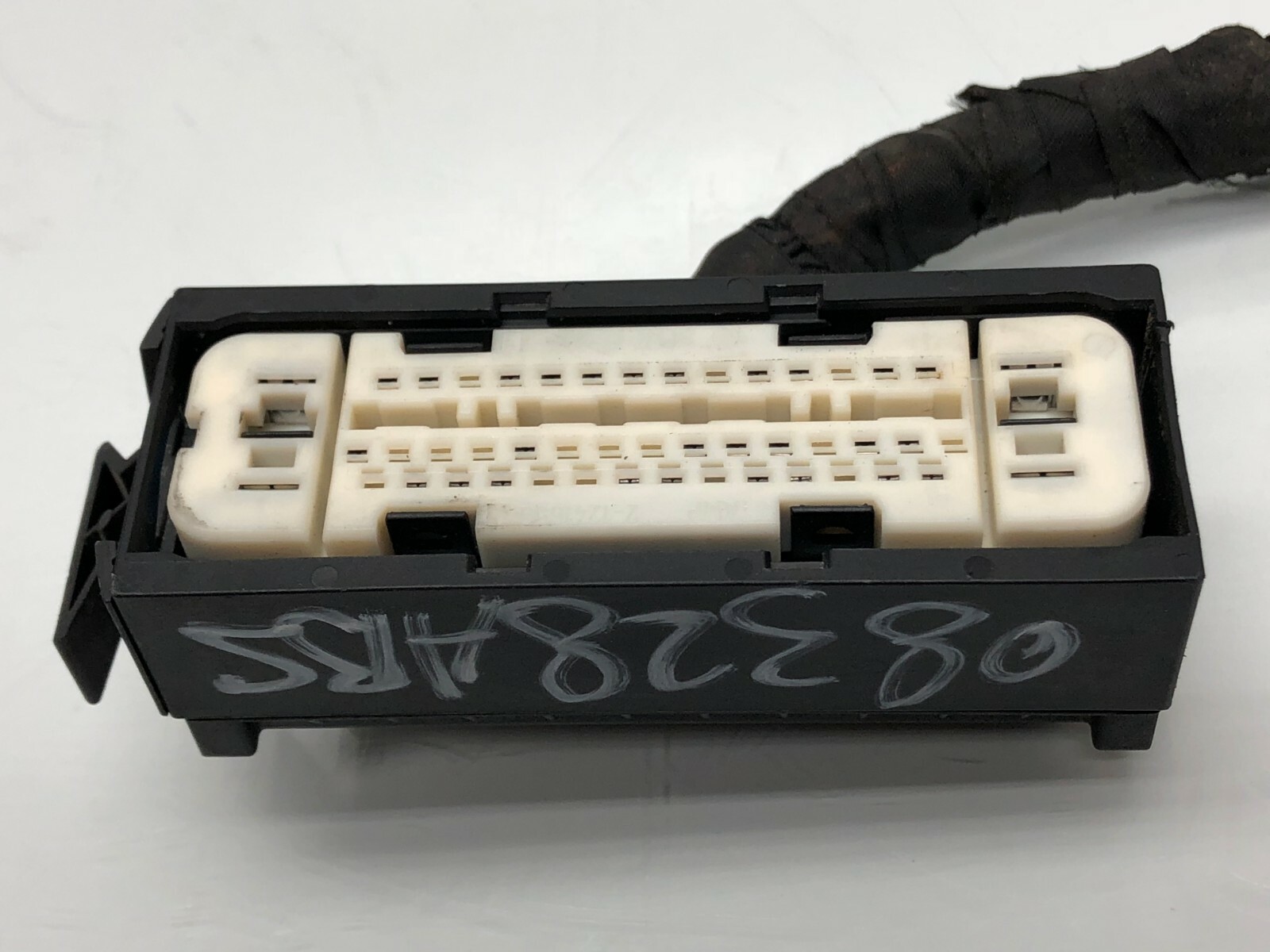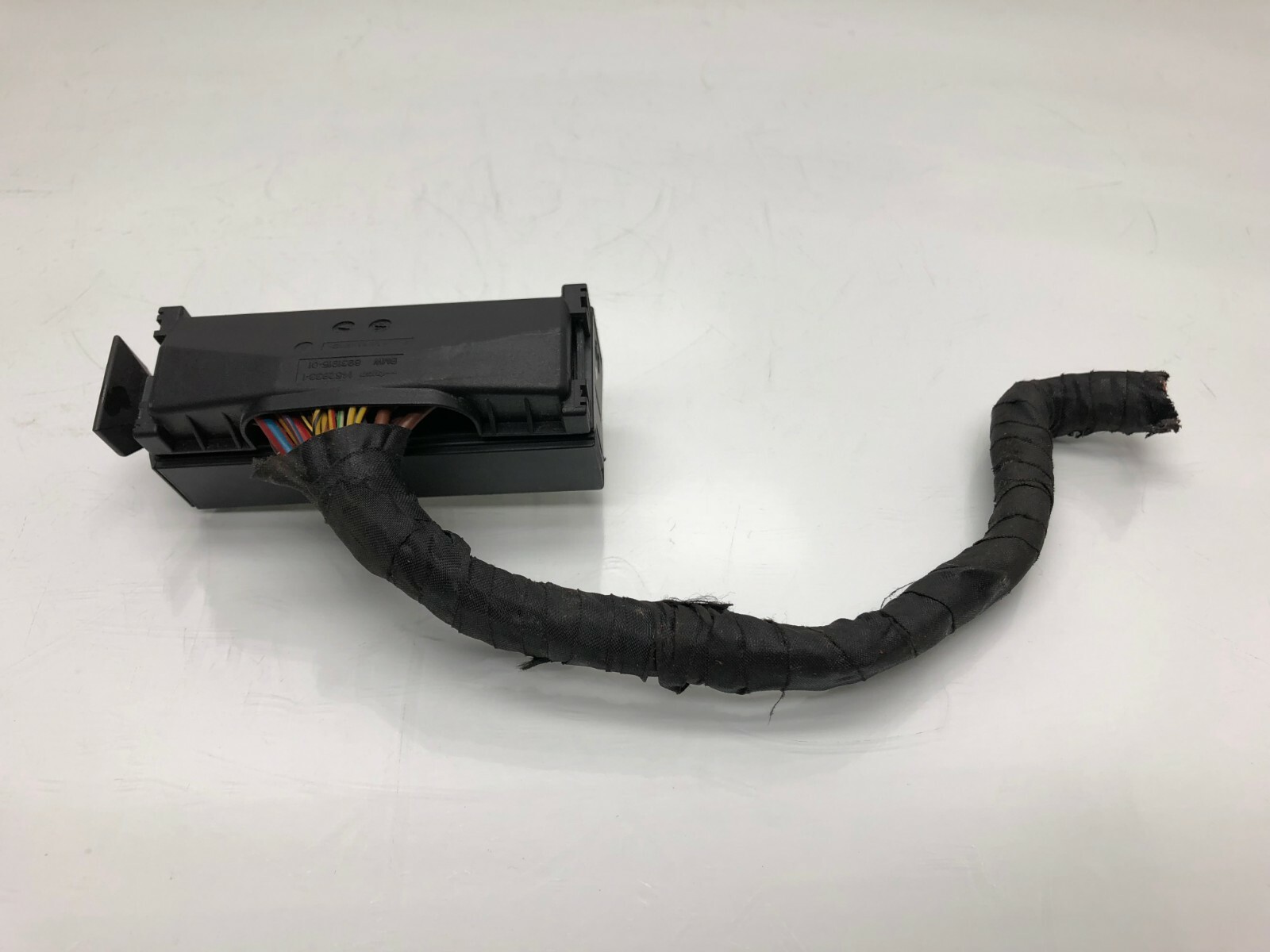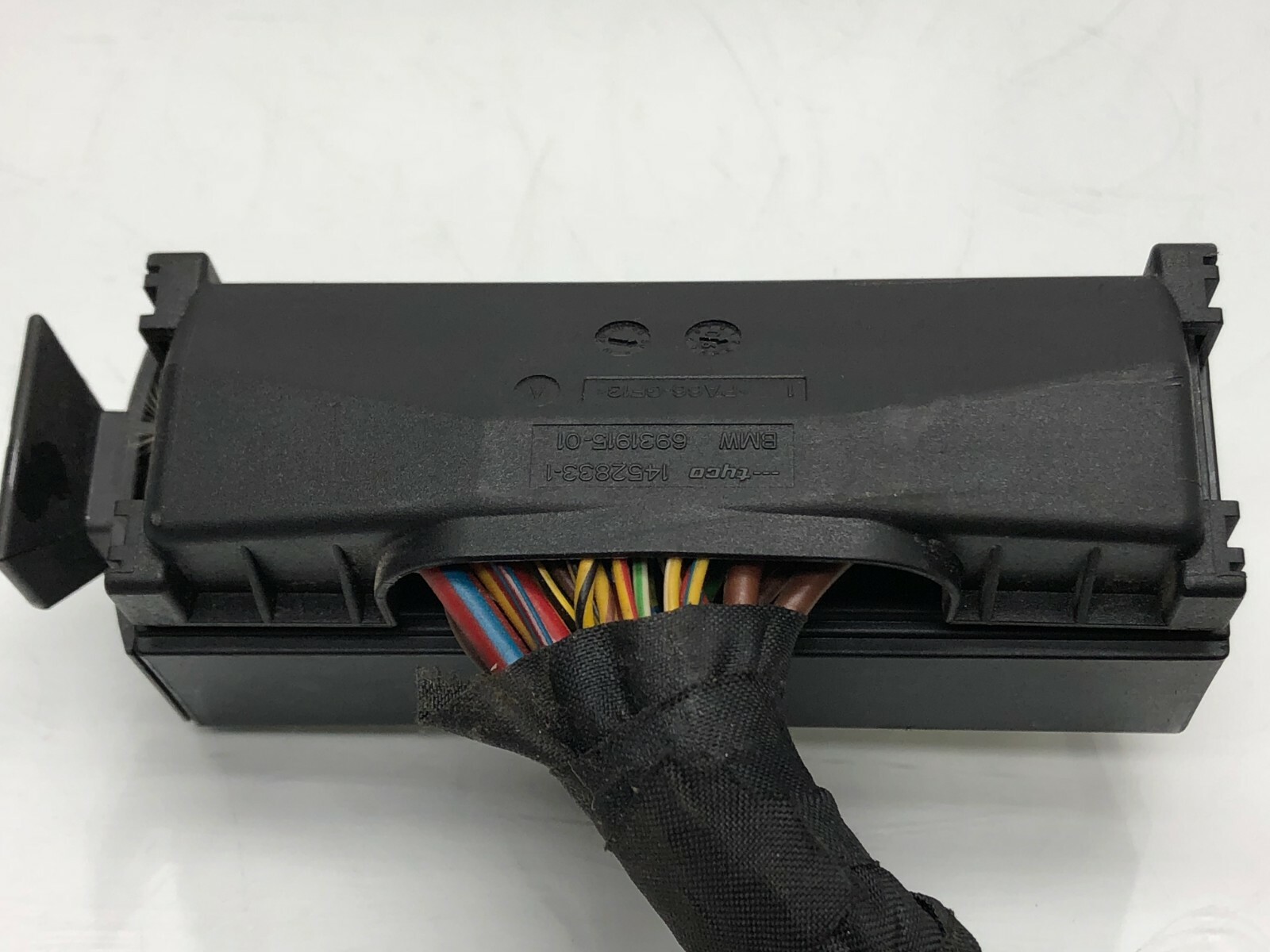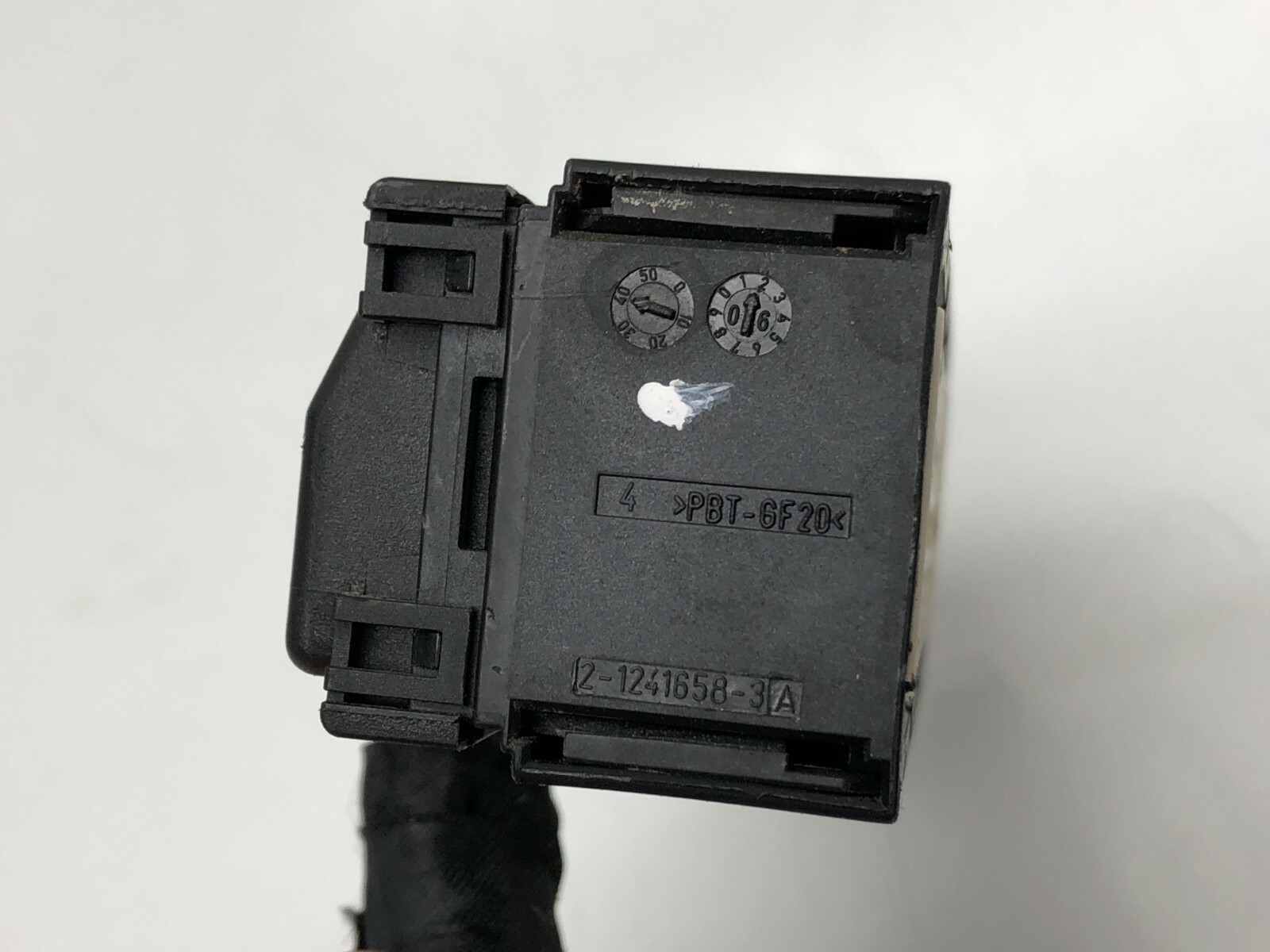 Part number 6931915-01 is available for purchase online. To purchase the part or to get additional information about the part before you purchase it, click on the View More Details button.
Item #:

PR-113714941328

Ships From:

Dallas, Texas
Price:

$19.48
Restocking Fee: No.
Returns Accepted: Returns Accepted.
Item must be returned within: 30 Days.
Refund will be given as: Money Back.
Return shipping will be paid by: Buyer.
Interchange Part Number: 6931915.
Interchange Part Number: E90 SEDAN E91 WAGON E92 COUPE E93 CONVERTIBLE.
Interchange Part Number: WIRE HARNESS.
Manufacturer Part Number: 6931915-01.
Other Part Number: tuco 1452833-1.
Brand: BMW.
Warranty: 1 Month.
The warranty will cover the part to be replaced or to be refunded within 30 days from purchase date. WARRANTY DOES NOT COVER LABOR COSTS OR SHIPPING EXPENSES. We work hard to ensure complete customer satisfaction ShippingWe offer SHIPPING VIA USPS PARCEL POST and FEDEX GROUND to the lower 48 States. Large items are shipped VIA Greyhound Freight. Please check this listing for how this item will be shipped. Items are usually shipped within 24 hours of receipt of payment. All packages are professionally wrapped and packaged. Local pick-up is available if prior arrangements are made Payment Options All Payments must be made with PayPal unless local pickup has been arranged. Most items ship within 24 hours of payment received Return PolicyReturns accepted free of any hassles within 30 days of purchase date. Buyer pays for all return shipping costs. Shipping costs are only covered on a case by case basisLOC30S
Part number 6931915-01 is compatible with the following vehicles:
Year/Make/Model
Body & Trim
Engine
2006 BMW 323i
Base Sedan 4-Door
2.5L l6 DOHC
2006 BMW 325i
Base Sedan 4-Door
2.5L l6 DOHC
3.0L l6 DOHC
2006 BMW 325xi
Base Sedan 4-Door
Base Wagon 4-Door
3.0L l6 DOHC
2006 BMW 330i
Base Sedan 4-Door
3.0L l6 DOHC
2006 BMW 330xi
Base Sedan 4-Door
3.0L l6 DOHC
2007 BMW 323i
Base Sedan 4-Door
2.5L l6 DOHC
2007 BMW 325i
Base Sedan 4-Door
2.5L l6 DOHC
2007 BMW 328i
Base Convertible 2-Door
Base Coupe 2-Door
Base Sedan 4-Door
Base Wagon 4-Door
3.0L l6 DOHC
2007 BMW 328xi
Base Coupe 2-Door
Base Sedan 4-Door
Base Wagon 4-Door
3.0L l6 DOHC
2007 BMW 330i
Base Sedan 4-Door
3.0L l6 DOHC
2007 BMW 335i
Base Convertible 2-Door
Base Coupe 2-Door
Base Sedan 4-Door
3.0L l6 DOHC Turbocharged
2007 BMW 335xi
Base Sedan 4-Door
3.0L l6 DOHC Turbocharged
2008 BMW 323i
Base Sedan 4-Door
2.5L l6 DOHC
2008 BMW 325i
Base Sedan 4-Door
2.5L l6 DOHC
2008 BMW 328i
Base Convertible 2-Door
Base Coupe 2-Door
Base Sedan 4-Door
Base Wagon 4-Door
3.0L l6 DOHC
2008 BMW 328xi
Base Coupe 2-Door
Base Sedan 4-Door
Base Wagon 4-Door
3.0L l6 DOHC
2008 BMW 335i
Base Convertible 2-Door
Base Coupe 2-Door
Base Sedan 4-Door
M Sport Sedan 4-Door
3.0L l6 DOHC Turbocharged
2008 BMW 335xi
Base Coupe 2-Door
Base Sedan 4-Door
3.0L l6 DOHC Turbocharged
2008 BMW M3
Base Convertible 2-Door
Base Coupe 2-Door
Base Sedan 4-Door
4.0L V8 DOHC
2009 BMW 323i
Base Sedan 4-Door
2.5L l6 DOHC
2009 BMW 325i
Base Sedan 4-Door
2.5L l6 DOHC
2009 BMW 328i
Base Convertible 2-Door
Base Coupe 2-Door
Base Sedan 4-Door
Base Wagon 4-Door
3.0L l6 DOHC
2009 BMW 328i xDrive
Base Coupe 2-Door
Base Sedan 4-Door
Base Wagon 4-Door
3.0L l6 DOHC
2009 BMW 335d
Base Sedan 4-Door
3.0L l6 DIESEL DOHC Turbocharged
2009 BMW 335i
Base Convertible 2-Door
Base Coupe 2-Door
Base Sedan 4-Door
M Sport Sedan 4-Door
3.0L l6 DOHC Turbocharged
2009 BMW 335i xDrive
Base Coupe 2-Door
Base Sedan 4-Door
3.0L l6 DOHC Turbocharged
2009 BMW M3
Base Convertible 2-Door
Base Coupe 2-Door
Base Sedan 4-Door
4.0L V8 DOHC
2010 BMW 323i
Base Sedan 4-Door
2.5L l6 DOHC
2010 BMW 325i
Base Sedan 4-Door
2.5L l6 DOHC
2010 BMW 328i
Base Convertible 2-Door
Base Coupe 2-Door
Base Sedan 4-Door
Base Wagon 4-Door
3.0L l6 DOHC
2010 BMW 328i xDrive
Base Coupe 2-Door
Base Sedan 4-Door
Base Wagon 4-Door
3.0L l6 DOHC
2010 BMW 335d
Base Sedan 4-Door
3.0L l6 DIESEL DOHC Turbocharged
2010 BMW 335i
Base Convertible 2-Door
Base Coupe 2-Door
Base Sedan 4-Door
3.0L l6 DOHC Turbocharged
2010 BMW 335i xDrive
Base Coupe 2-Door
Base Sedan 4-Door
3.0L l6 DOHC Turbocharged
2010 BMW M3
Base Convertible 2-Door
Base Coupe 2-Door
Base Sedan 4-Door
4.0L V8 DOHC
2011 BMW 323i
Base Sedan 4-Door
2.5L l6 DOHC
2011 BMW 325i
Base Convertible 2-Door
Base Coupe 2-Door
Base Sedan 4-Door
3.0L l6 DOHC Turbocharged
2011 BMW 328i
Base Convertible 2-Door
Base Coupe 2-Door
Base Sedan 4-Door
Base Wagon 4-Door
3.0L l6 DOHC
2011 BMW 328i xDrive
Base Coupe 2-Door
Base Sedan 4-Door
Base Wagon 4-Door
3.0L l6 DOHC
2011 BMW 335d
Base Sedan 4-Door
3.0L l6 DIESEL DOHC Turbocharged
2011 BMW 335i
Base Convertible 2-Door
Base Coupe 2-Door
Base Sedan 4-Door
3.0L l6 DOHC Turbocharged
2011 BMW 335i xDrive
Base Coupe 2-Door
Base Sedan 4-Door
3.0L l6 DOHC Turbocharged
2011 BMW M3
Base Convertible 2-Door
Base Coupe 2-Door
Base Sedan 4-Door
4.0L V8 DOHC
2012 BMW 325i
Base Convertible 2-Door
Base Coupe 2-Door
2.0L l4 DOHC Turbocharged
3.0L l6 DOHC Turbocharged
2012 BMW 328i
Base Convertible 2-Door
Base Coupe 2-Door
2.0L l4 DOHC Turbocharged
3.0L l6 DOHC
2012 BMW 328i xDrive
Base Coupe 2-Door
3.0L l6 DOHC
2012 BMW 335i
Base Convertible 2-Door
Base Coupe 2-Door
3.0L l6 DOHC Turbocharged
2012 BMW 335i xDrive
Base Coupe 2-Door
3.0L l6 DOHC Turbocharged
2012 BMW M3
Base Convertible 2-Door
Base Coupe 2-Door
4.0L V8 DOHC
2013 BMW 325i
Base Convertible 2-Door
Base Coupe 2-Door
2.0L l4 DOHC Turbocharged
3.0L l6 DOHC Turbocharged
2013 BMW 328i
Base Convertible 2-Door
Base Coupe 2-Door
2.0L l4 DOHC Turbocharged
3.0L l6 DOHC
2013 BMW 328i xDrive
Base Coupe 2-Door
2.0L l4 DOHC Turbocharged
3.0L l6 DOHC
2013 BMW 335i
Base Convertible 2-Door
Base Coupe 2-Door
3.0L l6 DOHC Turbocharged
2013 BMW 335i xDrive
Base Coupe 2-Door
3.0L l6 DOHC Turbocharged
2013 BMW M3
Base Convertible 2-Door
Base Coupe 2-Door
4.0L V8 DOHC