0 2001 Mercedes-Benz ML430 Engine Hood Catch Lock Lower Latch OEM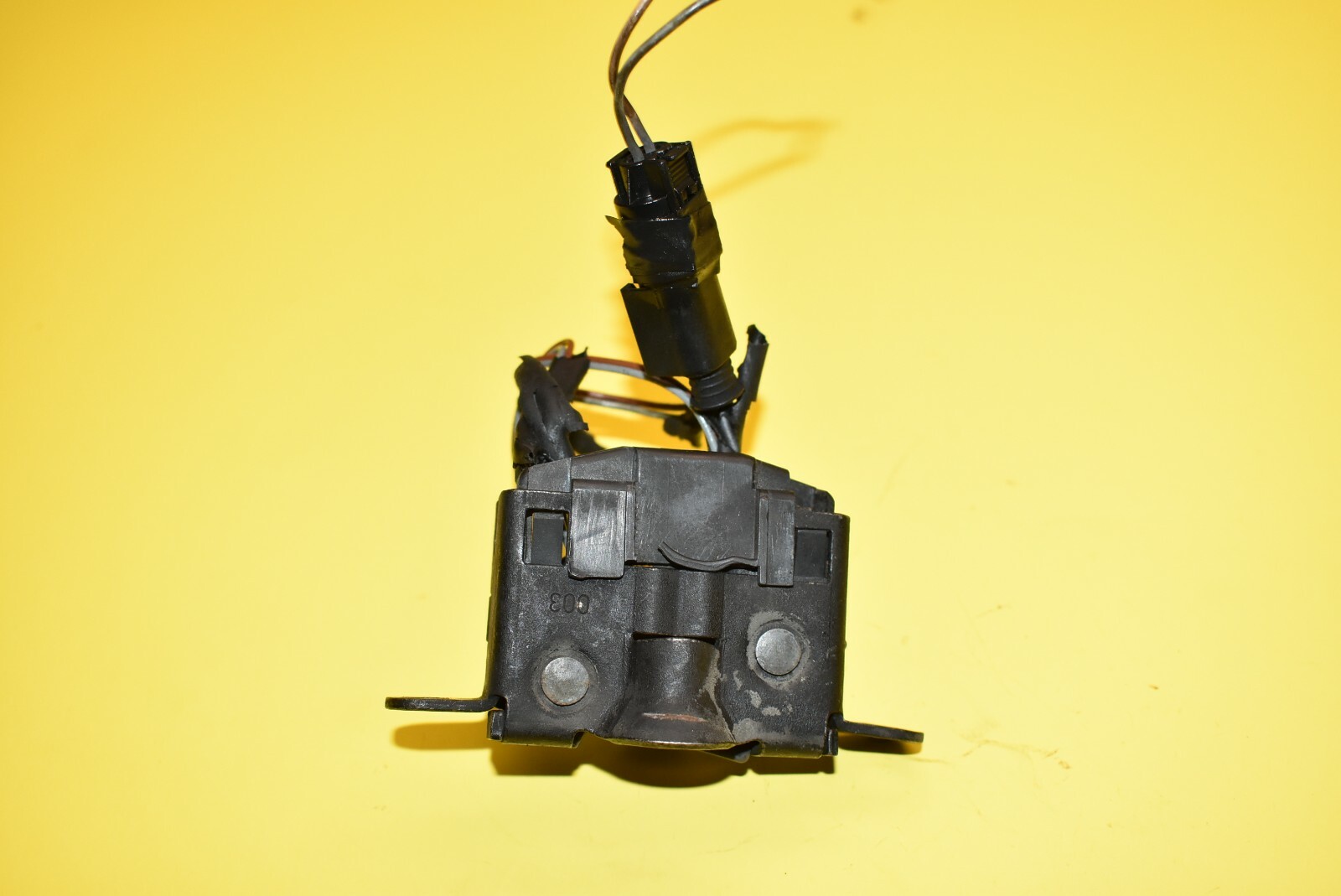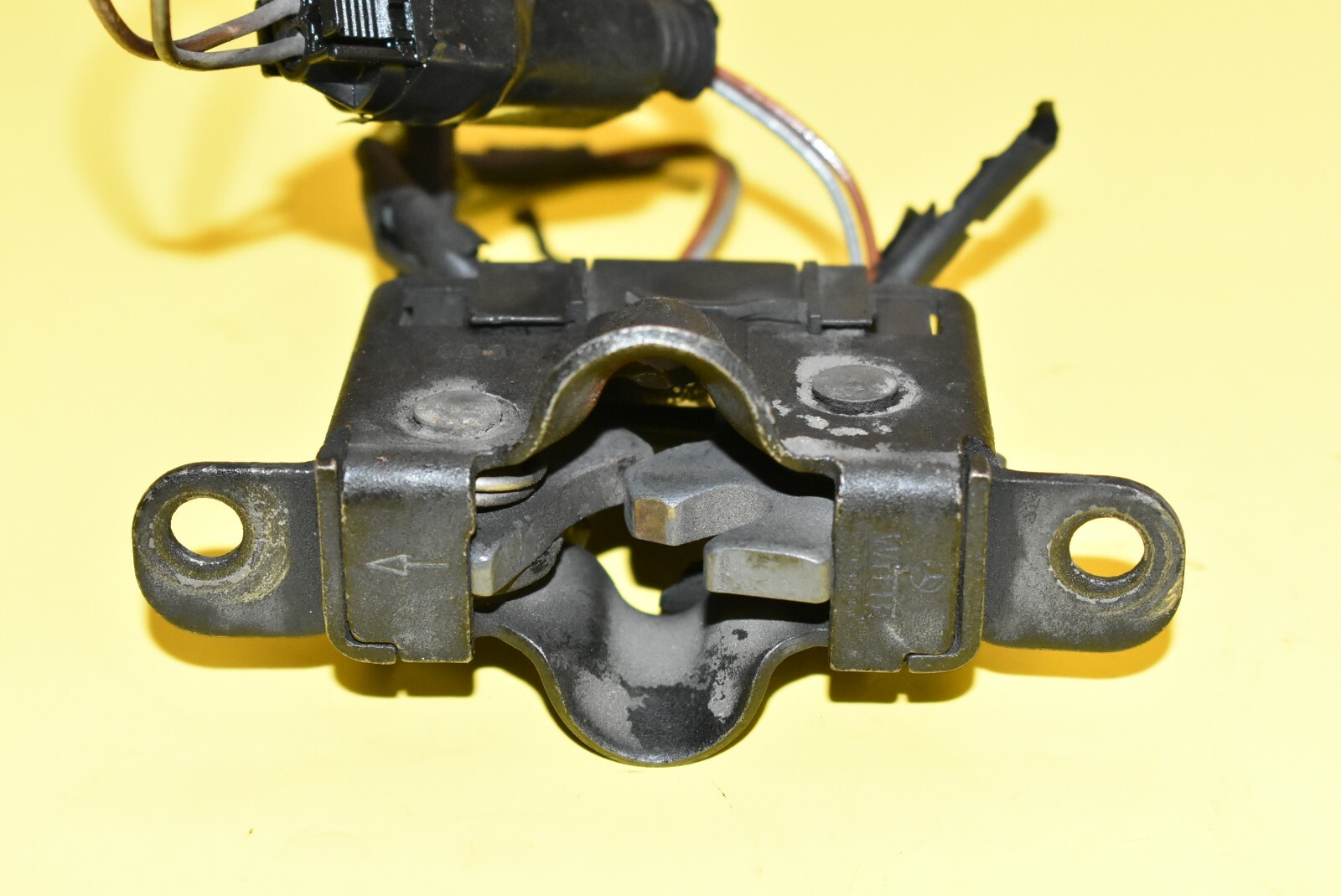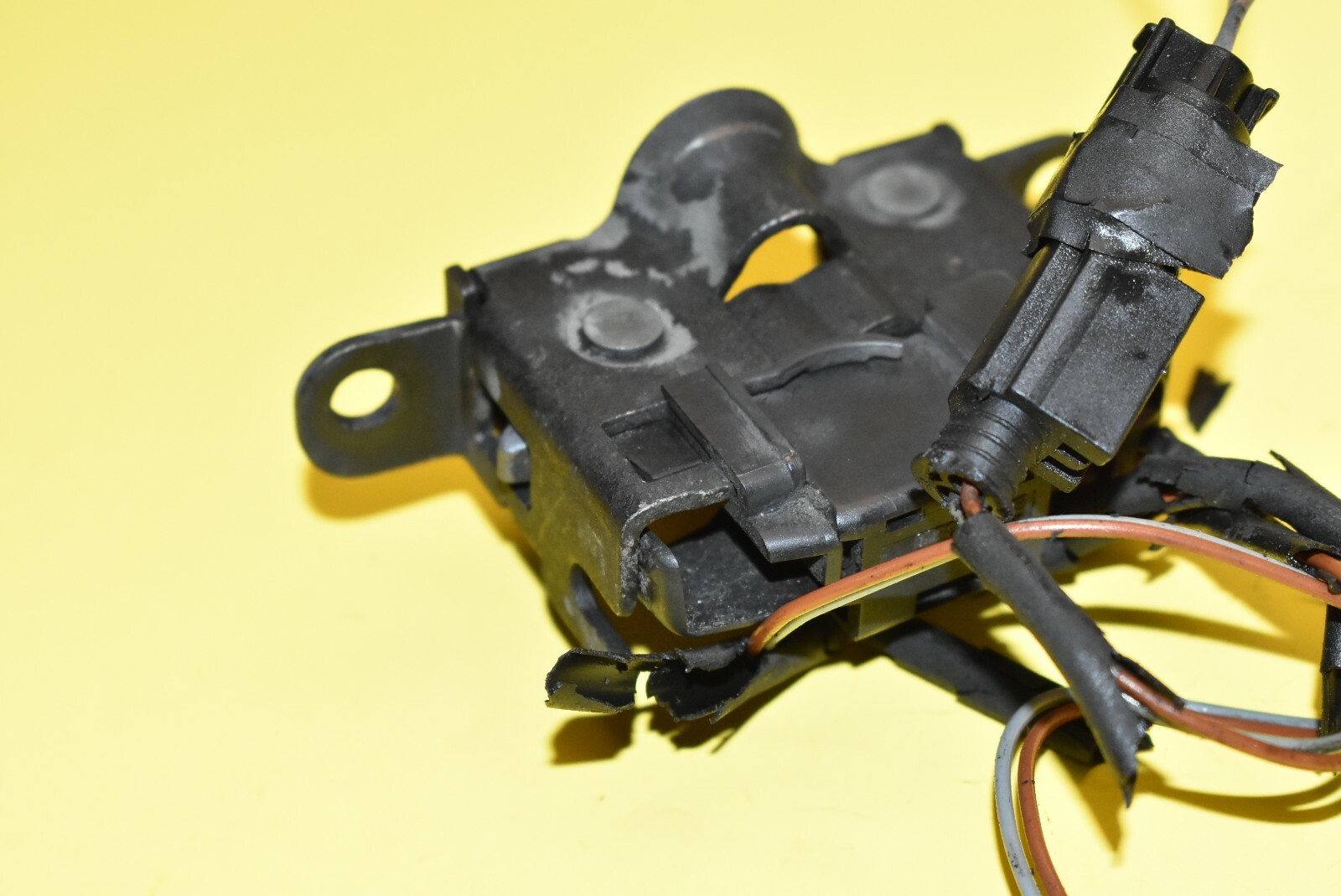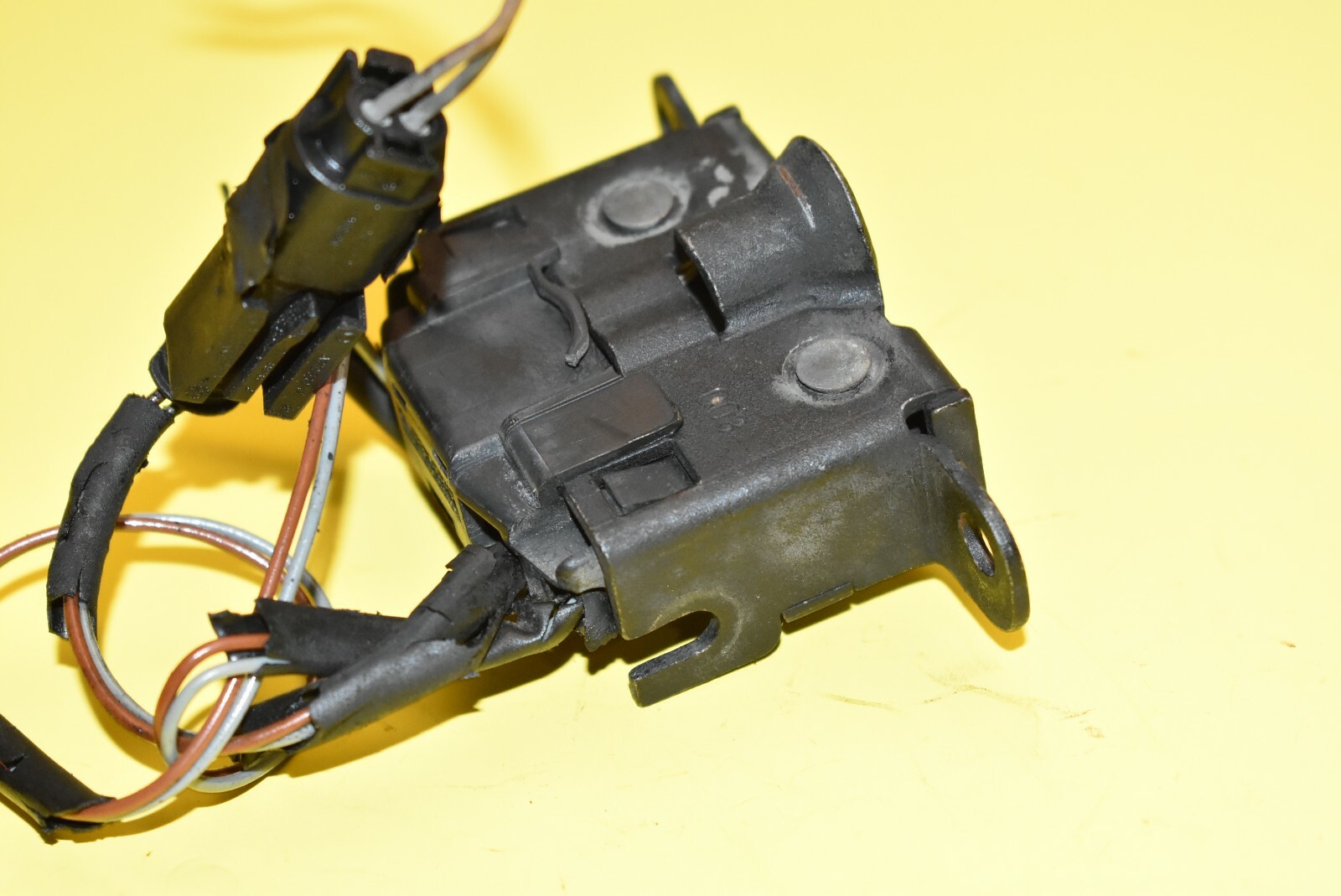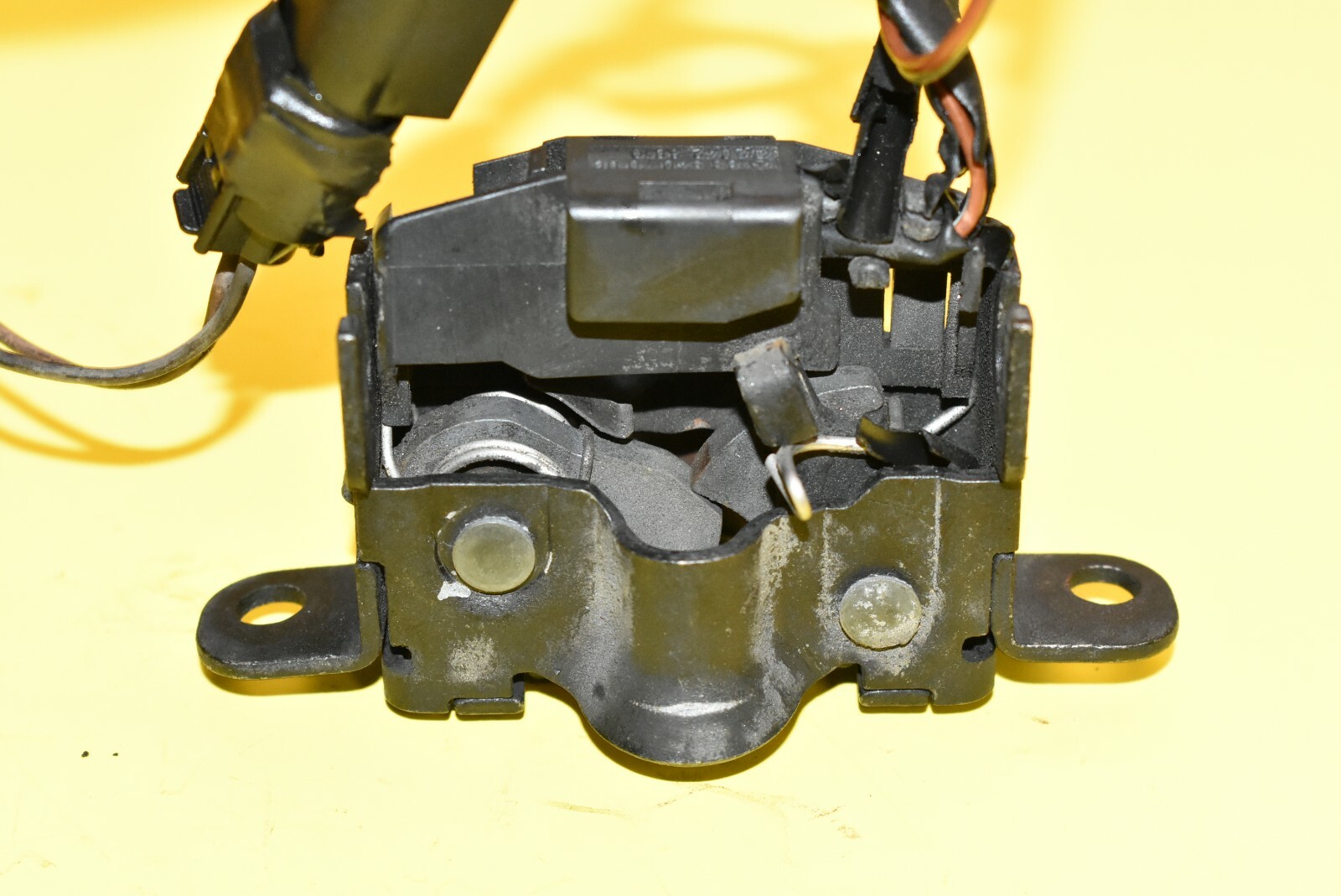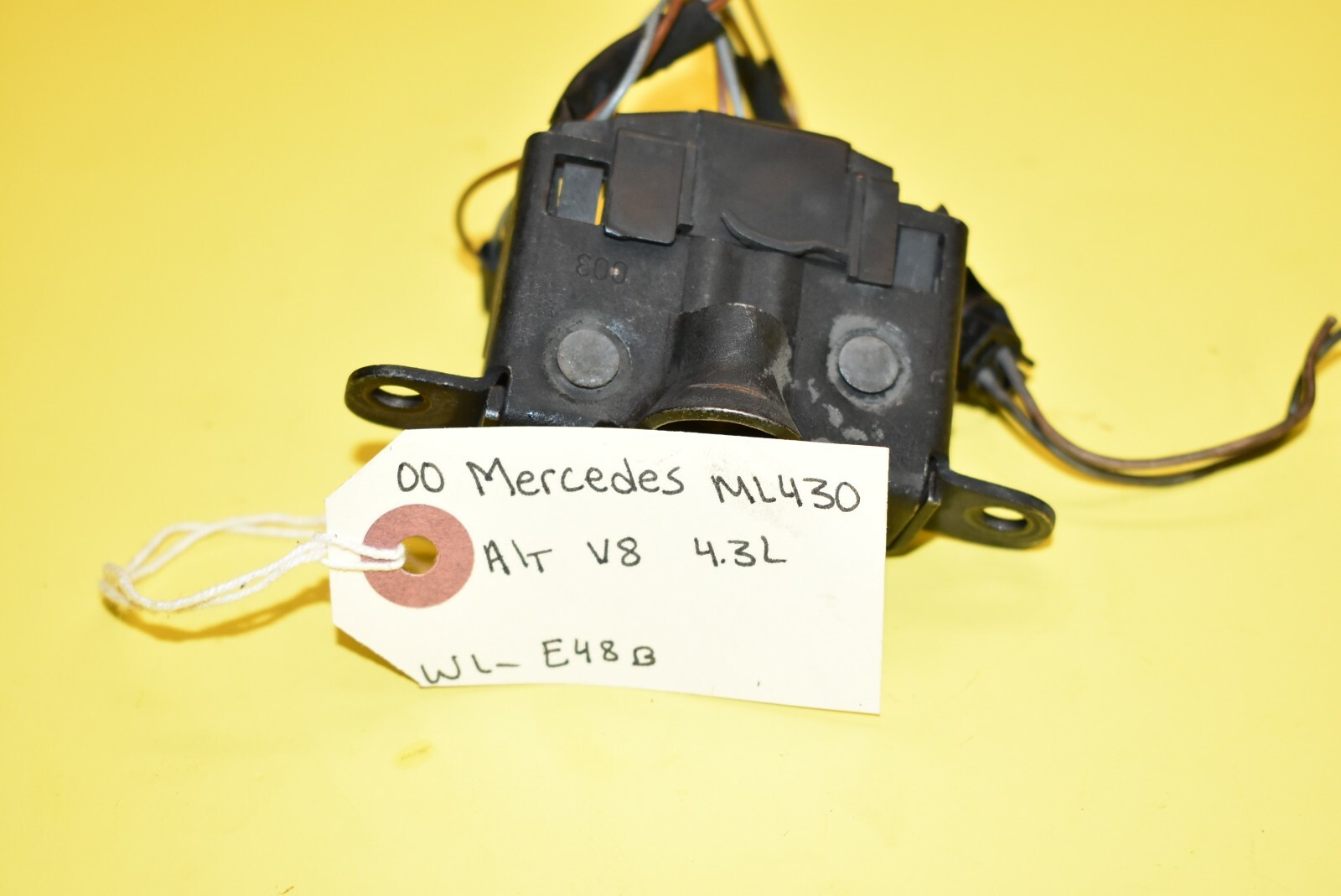 The part listed below is available for purchase online. To purchase the part or to get additional information about the part before you purchase it, click on the View More Details button.
Item #:

PR-123964078706

Ships From:

USA
Price:

$34.99
Restocking Fee: No.
Returns Accepted: Returns Accepted.
Item must be returned within: 30 Days.
Refund will be given as: Money Back.
Return shipping will be paid by: Buyer.
Manufacturer Part Number: Does Not Apply.
Other Part Number: 210-880-09-60.
Brand: Mercedes-Benz.
Attention!! The Compatibility section above is Just a reference!Please see FITMENT section BELOW for proper interchange! This listing is for Mercedes-benz hood latch catch. This unit is in good working order guaranteed. Removed from a 2000 Mercedes-Benz ML430 A/T 4.3L V8. Fits: 1998-2003 Mercedes-Benz CLK320 1999-2003 Mercedes-Benz CLK430 2001-2002 Mercedes-Benz CLK55 AMG 1996-1999 Mercedes-Benz E300 1996-2003 Mercedes-Benz E320 1997 Mercedes-Benz E420 1998-2002 Mercedes-Benz E430 1999-2002 Mercedes-Benz E55 AMG 2009-2011 Mercedes-Benz G55 AMG 2009-2018 Mercedes-Benz G550 2013-2018 Mercedes-Benz G63 AMG 2016-2018 Mercedes-Benz G65 AMG 2000-2003 Mercedes-Benz ML320 2003-2005 Mercedes-Benz ML350 2000-2001 Mercedes-Benz ML430 2002-2005 Mercedes-Benz ML500 2000-2003 Mercedes-Benz ML55 AMG 100% Working !!! 30 Day Warranty !!! RETURNS: Item must be returned within 30-days, after receiving. Match your original unit with our pictures or numbers to ensure compatibility. Consult with Dealers or Mechanics before you plan to use part for vehicle outside from what is listed. Email us for additional info if listing is unclear BEFORE purchasing. CONTACT INFORMATION. The best way to reach us is to send us an email. SATISFACTION GUARANTEED. Buy from us and you will not be disappointed. Let's make this simple. If you aren't happy, we're not happy. We're committed to provide savings, services and products that amount to at least ten times what you pay in dues. Everything we do is centered on supporting you in fully realizing your potential. We do our best in helping you do YOUR best. WL-E48BDH
This part is compatible with the following vehicles:
Year/Make/Model
Body & Trim
Engine
1996 Mercedes-Benz E300
Base Sedan 4-Door
3.0L l6 DIESEL DOHC
1996 Mercedes-Benz E320
Base Sedan 4-Door
3.2L l6 DOHC
1997 Mercedes-Benz E300
Base Sedan 4-Door
3.0L l6 DIESEL DOHC
1997 Mercedes-Benz E320
Base Sedan 4-Door
3.2L l6 DOHC
3.2L V6 DOHC
1997 Mercedes-Benz E420
Avantgarde Sedan 4-Door
Base Sedan 4-Door
4.2L V8 DOHC
4.2L V8 DOHC
1998 Mercedes-Benz CLK320
Base Convertible 2-Door
Base Coupe 2-Door
3.2L V6 SOHC
1998 Mercedes-Benz E300
Base Sedan 4-Door
3.0L l6 DIESEL DOHC Turbocharged
1998 Mercedes-Benz E320
4Matic Sedan 4-Door
4Matic Wagon 4-Door
Base Sedan 4-Door
Base Wagon 4-Door
3.2L V6 SOHC
3.2L V6 DOHC
1998 Mercedes-Benz E430
Base Sedan 4-Door
4.3L V8 SOHC
1999 Mercedes-Benz CLK320
Base Convertible 2-Door
Base Coupe 2-Door
3.2L V6 SOHC
1999 Mercedes-Benz CLK430
Base Convertible 2-Door
Base Coupe 2-Door
4.3L V8 SOHC
4.3L V8 SOHC
1999 Mercedes-Benz E300
Base Sedan 4-Door
3.0L l6 DIESEL DOHC Turbocharged
1999 Mercedes-Benz E320
4Matic Sedan 4-Door
4Matic Wagon 4-Door
Base Sedan 4-Door
Base Wagon 4-Door
3.2L V6 SOHC
3.2L V6 DOHC
1999 Mercedes-Benz E430
Base Sedan 4-Door
4.3L V8 SOHC
1999 Mercedes-Benz E55 AMG
Base Sedan 4-Door
5.5L V8 SOHC
2000 Mercedes-Benz CLK320
Base Convertible 2-Door
Base Coupe 2-Door
3.2L V6 SOHC
2000 Mercedes-Benz CLK430
Base Convertible 2-Door
Base Coupe 2-Door
4.3L V8 SOHC
2000 Mercedes-Benz E320
4Matic Sedan 4-Door
4Matic Wagon 4-Door
Base Sedan 4-Door
Base Wagon 4-Door
3.2L V6 SOHC
3.2L V6 DOHC
2000 Mercedes-Benz E430
4Matic Sedan 4-Door
Base Sedan 4-Door
4.3L V8 SOHC
2000 Mercedes-Benz E55 AMG
Base Sedan 4-Door
5.5L V8 SOHC
2000 Mercedes-Benz ML320
Base Sport Utility 4-Door
3.2L V6 OHV
3.2L V6 SOHC
2000 Mercedes-Benz ML430
Base Sport Utility 4-Door
4.3L V8 SOHC
2000 Mercedes-Benz ML55 AMG
Base Sport Utility 4-Door
5.5L V8 SOHC
2001 Mercedes-Benz CLK320
Base Convertible 2-Door
Base Coupe 2-Door
3.2L V6 SOHC
2001 Mercedes-Benz CLK430
Base Convertible 2-Door
Base Coupe 2-Door
4.3L V8 SOHC
2001 Mercedes-Benz CLK55 AMG
Base Coupe 2-Door
5.5L V8 SOHC
2001 Mercedes-Benz E320
4Matic Sedan 4-Door
4Matic Wagon 4-Door
Base Sedan 4-Door
Base Wagon 4-Door
3.2L V6 SOHC
2001 Mercedes-Benz E430
4Matic Sedan 4-Door
Base Sedan 4-Door
4.3L V8 SOHC
2001 Mercedes-Benz E55 AMG
Base Sedan 4-Door
5.5L V8 SOHC
2001 Mercedes-Benz ML320
Base Sport Utility 4-Door
3.2L V6 OHV
3.2L V6 SOHC
2001 Mercedes-Benz ML430
Base Sport Utility 4-Door
4.3L V8 SOHC
2001 Mercedes-Benz ML55 AMG
Base Sport Utility 4-Door
5.5L V8 SOHC
2002 Mercedes-Benz CLK320
Base Convertible 2-Door
Base Coupe 2-Door
3.2L V6 SOHC
2002 Mercedes-Benz CLK430
Base Convertible 2-Door
Base Coupe 2-Door
4.3L V8 SOHC
2002 Mercedes-Benz CLK55 AMG
Base Convertible 2-Door
Base Coupe 2-Door
5.5L V8 SOHC
2002 Mercedes-Benz E320
4Matic Sedan 4-Door
4Matic Wagon 4-Door
Base Sedan 4-Door
Base Wagon 4-Door
3.2L V6 SOHC
2002 Mercedes-Benz E430
4Matic Sedan 4-Door
Base Sedan 4-Door
4.3L V8 SOHC
2002 Mercedes-Benz E55 AMG
Base Sedan 4-Door
5.4L V8 SOHC
5.5L V8 SOHC
2002 Mercedes-Benz ML320
Base Sport Utility 4-Door
3.2L V6 OHV
3.2L V6 SOHC
2002 Mercedes-Benz ML500
Base Sport Utility 4-Door
5.0L V8 SOHC
2002 Mercedes-Benz ML55 AMG
Base Sport Utility 4-Door
5.4L V8 SOHC
5.5L V8 SOHC
2003 Mercedes-Benz CLK320
Base Convertible 2-Door
Base Coupe 2-Door
3.2L V6 SOHC
2003 Mercedes-Benz CLK430
Base Convertible 2-Door
Base Coupe 2-Door
4.3L V8 SOHC
4.3L V8 SOHC
2003 Mercedes-Benz E320
4Matic Wagon 4-Door
Base Sedan 4-Door
Base Wagon 4-Door
3.2L V6 SOHC
2003 Mercedes-Benz ML320
Base Sport Utility 4-Door
3.2L V6 SOHC
2003 Mercedes-Benz ML350
Base Sport Utility 4-Door
3.7L V6 SOHC
2003 Mercedes-Benz ML500
Base Sport Utility 4-Door
5.0L V8 SOHC
5.0L V8 SOHC
2003 Mercedes-Benz ML55 AMG
Base Sport Utility 4-Door
5.4L V8 SOHC
5.5L V8 SOHC
2004 Mercedes-Benz ML350
Base Sport Utility 4-Door
Special Edition Sport Utility 4-Door
3.7L V6 SOHC
2004 Mercedes-Benz ML500
Base Sport Utility 4-Door
Special Edition Sport Utility 4-Door
5.0L V8 SOHC
5.0L V8 SOHC
2005 Mercedes-Benz ML350
Base Sport Utility 4-Door
Special Edition Sport Utility 4-Door
3.7L V6 SOHC
2005 Mercedes-Benz ML500
Base Sport Utility 4-Door
Special Edition Sport Utility 4-Door
5.0L V8 SOHC
5.0L V8 SOHC
2009 Mercedes-Benz G55 AMG
Base Sport Utility 4-Door
5.4L V8 SOHC Supercharged
5.5L V8 SOHC Supercharged
2009 Mercedes-Benz G550
Base Sport Utility 4-Door
5.5L V8 DOHC
2010 Mercedes-Benz G55 AMG
Base Sport Utility 4-Door
5.4L V8 SOHC Supercharged
5.5L V8 SOHC Supercharged
2010 Mercedes-Benz G550
Base Sport Utility 4-Door
5.5L V8 DOHC
2011 Mercedes-Benz G55 AMG
Base Sport Utility 4-Door
5.4L V8 SOHC Supercharged
5.5L V8 SOHC Supercharged
2011 Mercedes-Benz G550
Base Sport Utility 4-Door
5.5L V8 DOHC
2012 Mercedes-Benz G550
Base Sport Utility 4-Door
5.5L V8 DOHC
2013 Mercedes-Benz G550
Base Sport Utility 4-Door
5.5L V8 DOHC
2013 Mercedes-Benz G63 AMG
Base Sport Utility 4-Door
5.5L V8 DOHC Turbocharged
2014 Mercedes-Benz G550
Base Sport Utility 4-Door
5.5L V8 DOHC
2014 Mercedes-Benz G63 AMG
Base Sport Utility 4-Door
5.5L V8 DOHC Turbocharged
2015 Mercedes-Benz G550
Base Sport Utility 4-Door
5.5L V8 DOHC
2015 Mercedes-Benz G63 AMG
Base Sport Utility 4-Door
5.5L V8 DOHC Turbocharged
2016 Mercedes-Benz G550
Base Sport Utility 4-Door
4.0L V8 DOHC Turbocharged
2016 Mercedes-Benz G63 AMG
Base Sport Utility 4-Door
5.5L V8 DOHC Turbocharged
2016 Mercedes-Benz G65 AMG
Base Sport Utility 4-Door
6.0L V12 DOHC Turbocharged
2017 Mercedes-Benz G550
Base Sport Utility 4-Door
4.0L V8 DOHC Turbocharged
2017 Mercedes-Benz G63 AMG
Base Sport Utility 4-Door
Edition 463 Sport Utility 4-Door
5.5L V8 DOHC Turbocharged
2017 Mercedes-Benz G65 AMG
Base Sport Utility 4-Door
Edition 463 Sport Utility 4-Door
6.0L V12 DOHC Turbocharged
2018 Mercedes-Benz G550
Base Sport Utility 4-Door
4.0L V8 DOHC Turbocharged
2018 Mercedes-Benz G63 AMG
Base Sport Utility 4-Door
Edition 463 Sport Utility 4-Door
5.5L V8 DOHC Turbocharged
2018 Mercedes-Benz G65 AMG
Base Sport Utility 4-Door
Edition 463 Sport Utility 4-Door
6.0L V12 DOHC Turbocharged
6.0L V12 SOHC Turbocharged